One Day Excursion From Marrakech to Ouzoud Waterfalls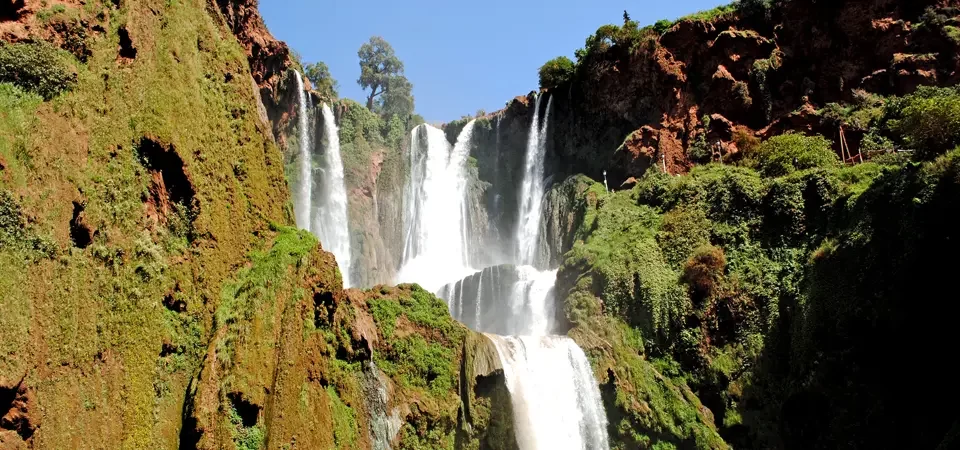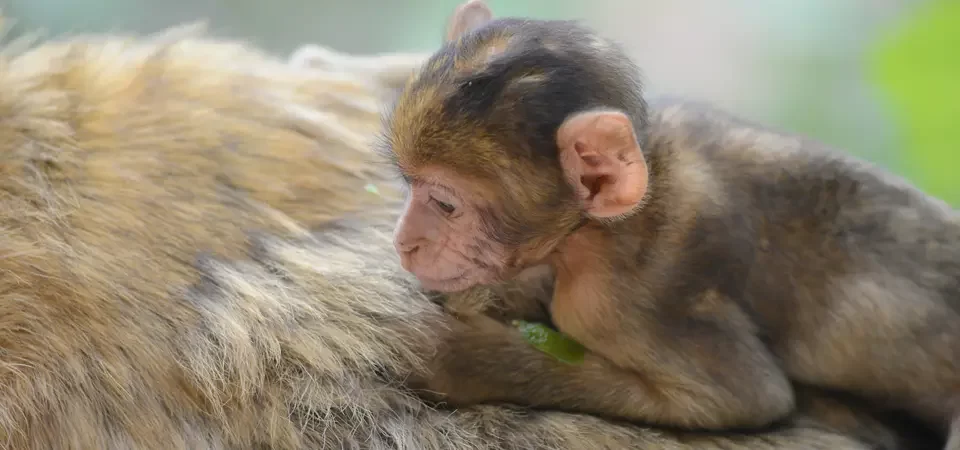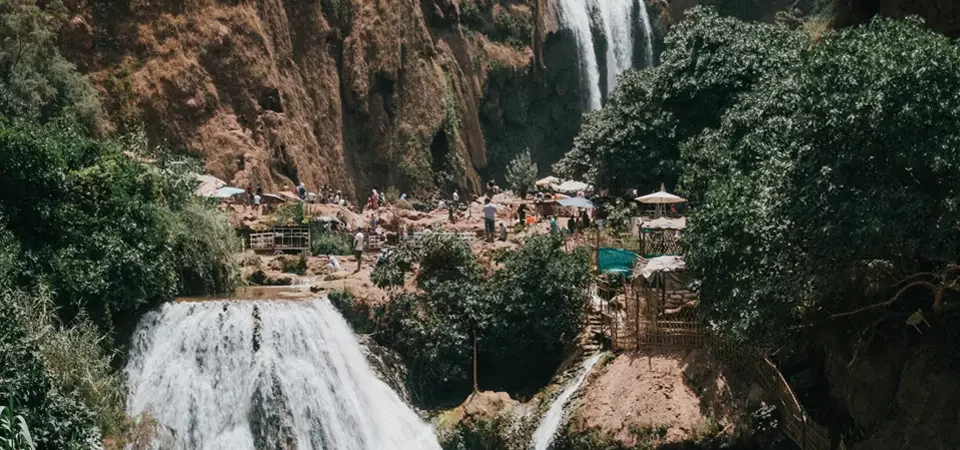 Overview
Ouzoud Morocco:
Embark on a private journey to the stunning Ouzoud Waterfalls with our one-day excursion from Marrakech. Departing at 8 am and returning at 6 pm, this excursion offers a unique opportunity to explore the natural beauty of the region with the guidance of a knowledgeable driver/guide.
After morning pickup from your hotel or riad in Marrakech, you will embark on an 85-mile (140-km) drive to the waterfalls in an air-conditioned vehicle. Along the way, you'll see villages, valleys, old mills, and possibly even wildlife. As you head towards Morocco's towering Atlas Mountains, your driver/guide will share fascinating tales about the region.
Upon arriving at the Ouzoud Falls, you'll be greeted by a stunning view of the collective waterfalls emptying into the El-Abid River's gorge. Located near the Middle Atlas village of Tanaghmeilt, in the province of Azilal and 150 km northeast of Marrakech, this popular tourism destination offers a unique blend of natural beauty and cultural heritage.
The bottom of the falls is accessible through a shaded path of olive trees, and at the summit of the falls, you'll find a dozen old small mills that are still in use. For the more adventurous, a narrow and challenging track leads to the road of Beni Mellal, offering breathtaking views of the surrounding gorges.
Don't miss your chance to explore the natural beauty and rich cultural heritage ofthe Ouzoud Waterfalls. Join us on this one-day excursion from Marrakech and immerse yourself in the stunning beauty of the region, all while learning about its rich history and traditions from your knowledgeable driver/guide.
---
TRAVEL TIME
Departure time from Marrakech at 8 am
Return back to Marrakech at 6 pm
One Day Excursion From Marrakech to Ouzoud Waterfalls
You can learn more about this tour's route on google maps.